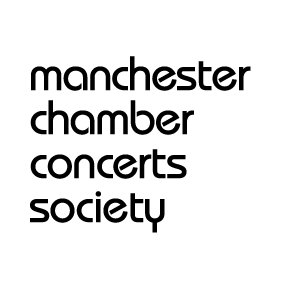 In partnership with The Manchester Chamber Concerts Society
Please note the Brodsky Quartet are stepping in to replace the Marmen Quartet at late notice due to illness
The Brodsky Quartet is celebrating its 50th Anniversary year this year.  Since its formation in 1972 the they have performed more than 3000 concerts on the major stages around the world and released more than 60 recordings. Their energy and craftsmanship have attracted numerous awards and accolades worldwide.
A recent review of their Elgar CD including the piano quintet with Martin Roscoe said "Deeply affecting performances…An edge of your seat performance…..in which these supremely gifted players share a searing torch into areas usually left half explored.  Gloriously opulent yet detailed sound captures each unmissable moment to perfection" Haylock, The Strad
Image Credit: Sarah Cresswell
The Brodsky Quartet recently released a new album on Chandos, Homage to Bach, a phenomenal disc comprising the premier recordings of Bach's three violin sonatas (1720) arranged by Paul Cassidy.
"When I was about 14 years old and just getting properly hooked on classical music, I encountered for the first time, a bonafide musician – someone who actually made a living from playing the violin. He gave me his copy of Bach's E Major Partita with the words: "There's enough in there to keep you going a lifetime!"
And do you know what, he was right. I still have that music though I have since gone out and bought myself the complete set of Bach's Six Solos for Violin. Indeed, not a day goes by that I don't delve into their glorious depths.
For many years now, I've been harbouring the notion of arranging the 3 Sonatas for string quartet, intrigued by the thought of filling out those bars and allowing them to unfold without the constant pressure of intense technical demands. Never seeming to have the time to undertake this challenge, the damned virus came to my aid. And so, towards the end of March 2020, I began my attempt at writing nearly 70 minutes of Bach. Despite being locked-down with my family, I don't think they saw me for the next few months; once I'd embarked upon this crazy journey it became all-encompassing, frazzling my mind day and night. It was an incredible education though – hunting down renegade consecutive fifths and octaves, working and reworking chords till I felt I had the correct inversion etc. – trying as much as possible to compose Bach and not Vivaldi, Purcell or even Mendelssohn!
Then came learning the new arrangements with my patient and adorable colleagues and finally, committing them to disc – the whole process taking ten months to realise. Now, with the CD available, and life slowly adjusting to COVID-19, we can look forward to playing them in public; it's like suddenly finding three new works by Bach… Happy Days." – Paul Cassidy