County Durham singer-songwriter Martin Stephenson's early love of literature and music led to the formation of the first Daintees line-up in his early teens. Never pandering to a particular scene, Stephenson's lightness of touch on a varied mix of musical styles was immediately apparent. His path was destined to be a lifelong journey through the music he loved: folk, ragtime, jazz, rockabilly, show tunes, punk-pop and country. Eventually, this glorious collision of styles would become the trademark which Martin has carried through his career of almost 40 years.
Martin formed his band The Daintees, who became busking sensations. The band, and indeed Martin, have always been known for their incredible range of styles, each album covering a multitude of genres, tempos and moods.
Martin Stephenson and The Daintees' live performances are an exuberant tour-de-force combining heart-in-your-mouth intimacy with playful humour and warm self-deprecation.
They will be performing a few choice songs from their stunning new album 'You Belong To Blue', along with many old Daintees classics.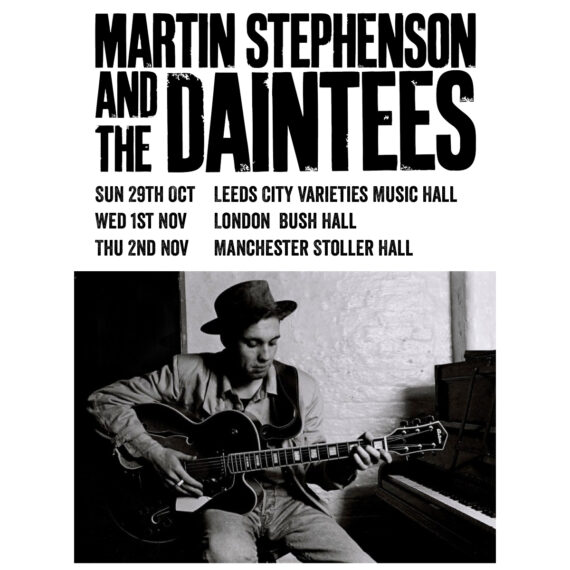 –
The Stoller Hall welcomes all audience members, including those who may need additional support with their booking or visit. We have set up an access scheme for our audiences with any additional needs, including free Personal Assistant tickets or wheelchair space bookings. You can find more information here.