Oysterband are back on stage where they belong, with a brand new album and classic live tracks. Uplifting songs for uncertain times.
"We've never been more pleased to say…..Meet You There!"
The 5-times BBC Radio 2 Folk Award-winning outfit that brought passion, power and not a little poetry to folk and roots music, enter their fifth decade as vital and creative as ever, with some of the finest songs in the modern folk canon to their name: Put Out The Lights; When I'm Up (I Can't Get Down); Blood Wedding; Everywhere I Go; The Oxford Girl; Granite Years; Native Son; A River Runs…..these and many others from their vast back catalogue will feature as they embark on another year of international touring and festivals.
Theirs has been a unique and fiercely independent career. Oysterband still play with that spirit of the punk ceilidh band that roared through people's lives all those years ago. But the growing depth and sensitivity of their songwriting, coupled with the strength of John Jones' voice and their remarkable musicianship, have lifted their music into a richer, more acoustic era.
Their occasional collaboration with folk diva June Tabor has produced two cult-classic award-winning albums, Freedom & Rain and Ragged Kingdom. The latter and their hugely influential album Holy Bandits were voted among the Ten Best Albums of the last 30 years by the public in a poll by fRoots Magazine in 2016.
Support by Nunnery Norheim 
Lizzie Nunnery and Vidar Norheim are an alternative folk duo from Liverpool and Norway. Their debut album Company of Ghosts was one of BBC Radio 2′s top 10 folk albums of the year, and launched a creative collaboration that is ever surprising and innovative. Following Norwegian and UK tours of their play with songs Narvik (Best New Play, UK theatre awards 2017), they return with I Saw the City: an aching, soaring album, conjuring love for the city and dreams of escape.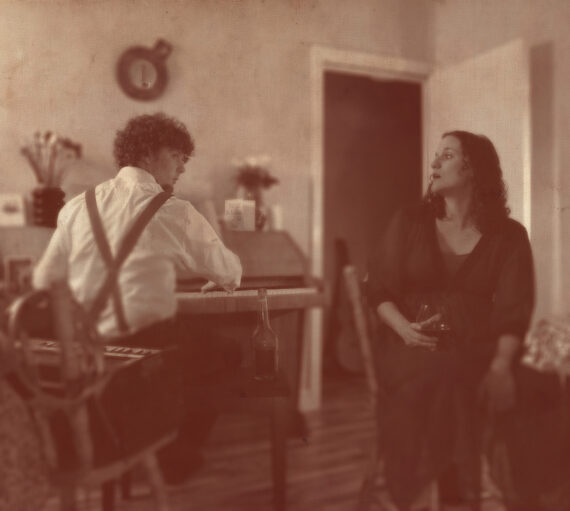 This event is part of Manchester Folk Festival. 
Manchester Folk Festival is an urban multi-venue festival based in Manchester's Northern Quarter. The festival takes place each October and brings together a diverse range of artists who represent the broad definition of contemporary folk music. This year's festival runs Thu 19  – Sat 21 October.
Click here for more information.