Presented by Northern Silents
A silent film with live, improvised score by acclaimed silent film pianist Jonny Best and percussionist Trevor Bartlett.
This sweeping, eloquent First World War epic was the biggest grossing film of 1925 and remains a deeply affecting testament to the psychological trauma of war.
Jim (John Gilbert), son of a wealthy businessman, is swept up in the nation's patriotic fervour and his fiancée's suggestion that he'll 'look gorgeous in an officer's uniform.'  He joins the army and is sent to training camp in a small French village where he falls in love with Melisande (Renée Adorée), a farmer's daughter. Then he is sent to the front.
Five years before All Quiet on the Western Front, The Big Parade brought home to audiences the effects of war on the ordinary soldier and established the benchmark for anti-war cinema.
'A superlative war picture' (New York Times, 1925)
NORTHERN SILENTS DOUBLE FILM OFFER
Get 15% off when you book full-price tickets for The Big Parade and Pandora's Box (Saturday 16 September).
Book for both events in the same transaction and this discount will automatically apply to your tickets at check-out.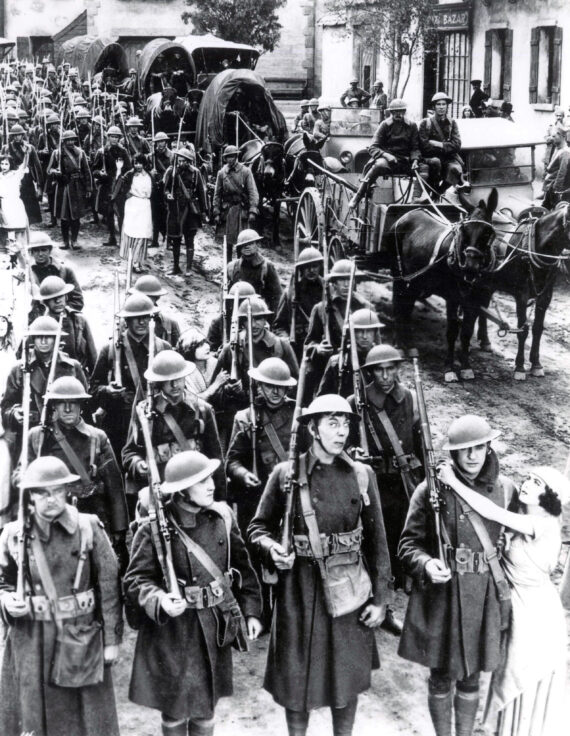 –
The Stoller Hall welcomes all audience members, including those who may need additional support with their booking or visit. We have set up an access scheme for our audiences with any additional needs, including free Personal Assistant tickets or wheelchair space bookings. You can find more information here.