Espíritu Flamenco will present an evening of traditional flamenco music, song and dance, with guitarist Miguel Pérez, dancer and choreographer Andrés Peña and cantaor (singer) Miguel Rosendo. 
This concert is part of the Manchester Guitar Festival 2023. Bookers for this concert will also get access to our Saturday day ticket events.
Manchester Guitar Festival 2023 has been generously supported by The Granada Foundation.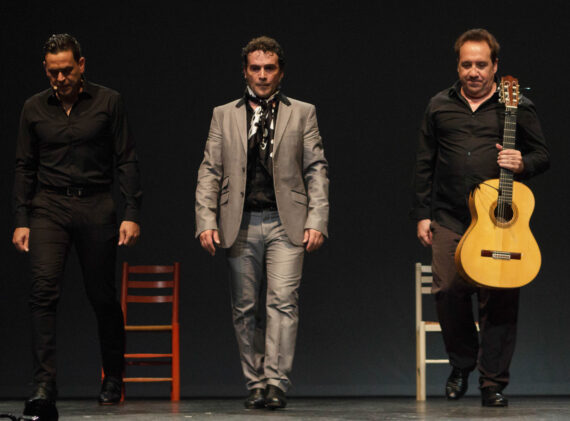 Miguel Pérez 
Miguel is a flamenco guitarist, in much demand by singers and dancers for his skills in accompaniment.  Born into a flamenco dynasty and son of a flamenco guitar maestro, he began his training at the age of 8.  Miguel's distinctive style as a guitarist and composer led him to receive the Solo Guitarist prize in Nîmes (France). He has performed with leading dance companies over many years, worked in the major tablaos of Seville and Tokyo, and continues to accompany international artists in the major international flamenco festivals each year. 
For this show, Miguel will draw on pieces from his last two albums, 'Con-trastes' and 'Desde la Escalera' as well as bringing some new compositions. His style is deeply rooted in tradition, with some more contemporary and jazz influences.  He will also invite acclaimed artists Andrés Peña, dancer from Jerez de la Frontera, and Miguel Rosendo, singer from Cádiz, to join him. 
Andrés Peña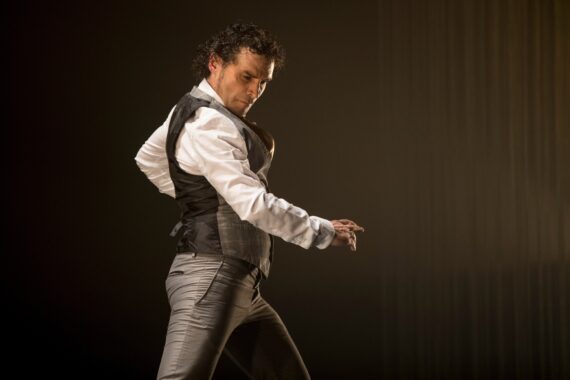 Andrés is an accomplished and highly respected flamenco artist, dancer, musician, choreographer and teacher. He has won prestigious prizes and continues to enjoy an international career as a dancer, presenting shows at the top flamenco festivals around the world. As well as running his own studios, he is a popular teacher at flamenco academies in Spain and worldwide. Andrés is an artist and dancer 'who never disappoints' (deFlamenco.com), with his mastery of improvisation, instinctive rhythm and connection with his musicians. His style is very much of his home city of Jerez de la Frontera, with musicality and elegance.  Often serious, intense and focused, his exceptional interpretation of flamenco songs develops into virtuosic rhythm and exuberant celebration of the music that he loves.
Miguel Rosendo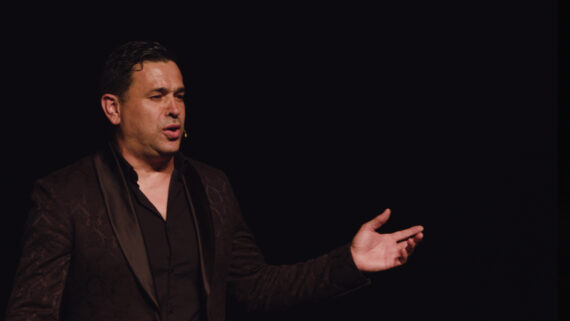 Miguel is a flamenco cantaor (singer) who began working at the specialist flamenco clubs around Cádiz and major tablaos in Madrid, Barcelona and Seville, before being sought out by many great flamenco artists, with whom he has toured internationally for a considerable number of theatre shows and festivals. He is also a highly respected singer in his own right. His voice is powerful and resonant, expressing the traditional flamenco songs with great sensitivity and a wide range of expression.